Packers and Movers in Zirakpur
Are you thinking to move from Chandigarh ?
Zirakpur, the city of in Mohali District , Punjab near Panchkula and Chandigarh in India where domestic and commercial people wish best packers and movers services without any headache. In city you find near this great Chhat Bir Zoo, Funcity Water Park, tourist places named Rock Garden, Zakir Hussain Rose Garden , Elante mall, Punjab University, Iskcon Temple and a nice view of Sukhna lake.We serve them with smile by moving and packing goods on daily needs that is why we are the best packers and movers in Zirakpur.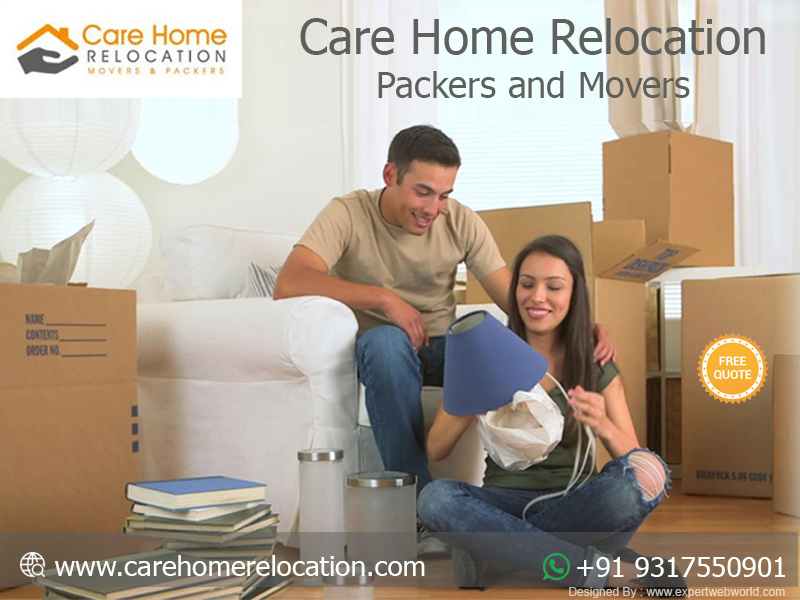 We are moving and packing goods from Industrial area of Derabassi and other different near area to Phabhat village and Chandigarh. Its also have many BIg shopping complex named Big Bazar , DMart, Big Bazar, Best Price and Metro . Lots of people dreams to get permanent house or business in city beautiful. So the demands with safety wise shifting will more for packers and movers company in Zirakpur. Lots of small and big industries are there into industry area focal point road . Major industries are IT, food products, auto parts, machine tools, and pharmaceuticals which require day today packing and moving services.
Free Removals Quotation Please call one of our friendly staff for an obligation free quote on 09317550901
Packing and Moving Video
Care Home Relocation Packers and Movers endeavor to give personalized and cost efficient car Car Transport services in all over India. We make sure quick deliveries of cars and many other types of vehicles. We make use of trailers and heavy trucks to bring the cars, bike and other vehicles to the new relocated position.
We have especially designed our trucks and trailers to meet the varied needs and expectations of our customers. We apply valuable techniques to transport heavy vehicles from one place to another. We are actually qualified and educated to bring out the transportation process of vehicles. We assign licensed and approved drivers to drive our trucks and trailers in which the vehicles of our customers are loaded. Stay in touch with us.
Care Home Relocation Packers and Movers Chandigarh
Packers and movers help you to relocate your goods from one place to another place without damage of items. Even all parts of Chandigarh Administration, Punjab government and Haryana government work near Chandigarh.
Care Home Relocation organization provides their quality service in Zirakpur which are different from others which are given below:
The Merit of Care Home Relocation Service
Safety and Security Of Goods In Zirakpur:
Safety and security of your material goods are of the best priority whilst you relocate. You always worry when you have delicate stuff and this call for professional packaging in which each item is well packed and stored in a prepared manner. Perfectly shifted to destination without theft of goods on the way.
Quality and Deadline Service :
Our trained workers of Zirakpur will complete the entire relocation process within the given period to make sure timely shifting service without any delay. Packing of goods will be done with the quality and high standard material to protect the goods from damage while moving. Additionally, our company has huge containers in order to store vast items and even use them for vehicle transportation.
Cost-effective and Quick Service :
When compare to other shifting service, we offer economic rates to all the clients because our aim is to offer quality-shifting service at lower rates in Zirakpur, India. With us, you do not experience any hassle while relocating because our service is fast and quick.
Insurance Coverage
Apart from these, you can avail insurance coverage for your belongings to avoid loss of goods and any damage at the time of relocating in Zirakpur. This makes you have a peace of mind while our professional shifting goods from one place to another.
Time Execution:
The execution time is so less that is just half the time that you calculated for shifting your goods. into Zirakpuror near area like Panchkula, Chandigarh, Dhakoli and Pinjore. The services provided by Movers and Packers are such that they ensure safety, in addition, keeping in mind your precious time. They manage the time so well that you can have a timely shifting. We provide domestic and international packing and moving to our client in Zirakpur and out of Zirakpur. We are skilled at moving a wide range of goods and equipment domestically and internationally in Patiala, Mohali, Baddi , Ambala & more.
High-Quality Packing Services and After Move Unpack it
Our professional staff in Zirakpur can use the best packing and wrapping material to pack the customer's goods while giving them the shifting or relocation services to our customers. We believe that if we can use the best packing material than our customer's goods will be safe and protected from the outside.
Our packers and movers company can pack all of your wooden furniture in the best quality material so the furniture is not able to damage by anyhow we can pack all the edges of the furniture in very well and in a very best manner so it cannot be damaged and it also couldn't be damage to others items in the truck or in the shifting services.
Loading Unloading Services
Our committed and well-organized service ensures you that your valuables will be managing with full protection and security. We provide loading unloading services, goods unloading services, household loading services, professional unloading services, office unloading services and state to state loading. At the time of unpacking, all the items that are taken out are also checked before they are finally put at the right place .We have the whole necessary infrastructure set-up for lifting and shifting of all kinds of plants & equipment. All our relocation services include managing all kinds of goods with efficiency, ensuring safety and privacy, quality control checks on entry and exit of supplies and 24 hr security.
Some time Zirakpur people think how we can do it then we show our skill in front of them . We packed perfectly there goods and shift them anywhere. Shifting of goods to any floor sometime no space into stairs then we use our material to shift from side
Warehousing Services
Care Home Relocation Packers and Movers has become one of the most trusted names in providing the most reliable Warehousing Services. The warehousing facility includes multiple loading docks, provided with sufficient amount of space for staging of materials at the time of receiving and shipping. We know the importance of safety of transportation while forwarding them to a different target. We understand that any damage to transportation can cause a major loss to our client. Therefore, we take necessary safety measures to ensure that no damage is incurred while transportation. For this reason, we also provide warehousing services to our consumers.
Enquire About Our Storage Today:You can rest easy knowing our storage space facilities are managed, safe and secure so you know your possessions are in good hands. +91 9317550901and speak to one of our friendly consultants to discuss your needs and book your space. You can also send an inventory list of items you would like to store through online quote form
Industrial Relocation
Care Home Relocation Packers and Movers offer brilliant industrial relocation services all across India. Our industrial relocation services includes relocation of industrial tools, furniture, fixtures, cabinets, computers, hospital tools, vehicles both two wheeler and four wheeler and more to their preferred place.
To get the job done, we have computer assisted transportation, a worldwide network of relocation resources and a team of well experienced people. We ensure a timely, economical and efficient relocation.
Trusted moving partners
Our seasoned experts know what it takes to make relocation easy and hassle-free. This is the reason that we employ a strategic approach in every move. Our process involves packing your goods in the safest possible manner so that you can have the peace of mind you deserve while your goods are being relocated
Tourism Places to visit in Chandigarh To Explore
The brilliance of modern architecture has created a quite a few tourist attractions in near Zirakpur. Here are some of the few Places to visit in near Zirakpur one must explore. Big Bazar, Funcity Park, Chaat Bir Zoo, Rose Garden , Butterfly Park, Iskcon Temple, Rock Garden , Chattbir Zoo, Mohali Cricket Stadium, Terraced Garden, Nepli Reserve Forests, Cactus Garden, International Dolls Museum ,Government Museum and Art Gallery, Sukhna lake,etc.
Get Your Quotation Of Packers and Movers in Zirakpur
Our professional and experienced surveyor we will provide a professional and competitive quote based on your needs. Alternatively we can also provide a quote via our online request form or by telecommunication. We will do our best to help you achieve a quote that suits your budget and your requirements.
Zirakpur Packers and Movers
2241/17, 1st Floor, Mari Wala Town, Manimajra, Chandigarh – 160101, Contact No : 09317550901
E-mail :
carehomerelocation@gmail.com
Website :
www.carehomerelocation.in