Packers And Movers in Panipat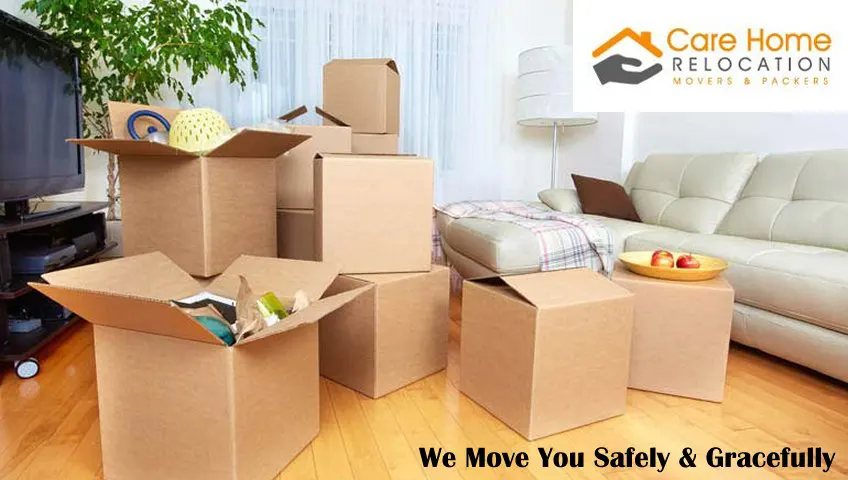 Cheap House & Office Relocation in Panipat
Care Home Relocation Movers in Panipat has grown to become one of India's leading and reliable Packers and Movers company. Our target to make house shifting, office relocation, textile machinery shifting, loading-unloading headache easy for people. We enjoy our nationwide popularity which has built on integrity, trust, and extraordinary door to door services.
We better understand the complexities of moving. For us, no job is too small or too big. It doesn't matter whether you need to relocate any of your objects, such as antiques or a piano, from one room to another, or you need to move an entire business or belongings of your house, within a city or interstate. We have experienced to shift textile products from Panipat to Chandigarh and Patiala. We provide one-stop destination for all residential, corporate, local, and interstate relocation and storage services with wider package options to select as per their specific moving need.
Best Movers and Packers Services in Panipat
The City of Panipat, is a historic city in Haryana, India. It is 90 km north of Delhi and 169 km south of Chandigarh on NH-1. The three battles fought near the city in 1526, 1556 and 1761 were all turning points in Indian history. The city is famous in India by the name of "City of Weavers" and "Textile City". It is also known as the "cast-off capital" due to being "the global centre for recycling textiles". Tourism is high in the place which attracts scores of individuals and businesses for a long-term stay in the City. Most of them look for professional relocation services at a cheap price. Care Home Relocation Movers is acclaimed for delivering the top-notch Movers and Packers services in Panipat at the most reasonable price in the market.
Our list of specialized services include:
House and Office Shifting Services
Packing and Moving Services
Loading unloading services in Panipat
Moving insurance Services
International relocation services
Warehouse Services
Car Transport Service
Industrial Relocation Services
At Care Home Relocation Packers and Movers, we follow clear and fair-trade practices and all our operations are transparent without any hidden cost. We endeavor to pass on the best, competitive, and affordable rates to our customers. Throughout our moving operation, we never compromise on the quality of our services. Here, you can find some genuine reasons to hire us:
Movers in Panipat offering top-most services:
We have a team of experienced personnel who are engaged in offering superior quality movers and packers services to the clients. We charge affordable rates for our services. We have designed packages which attract the attention of the clients who require similar support.
Our specialized vehicles are adept to make moving services effective in every way. The professionals are ready to answer the queries of the prospective clients 24/7.
We offer unparalleled services for furniture removals and relocation; both home and office.
Removals in Panipat is handled with complete confidence
Removing the textile furniture , textile goods, textile machinery and other fragile items from the premise for the purpose of relocation can be quite a taxing affair. We wish to lift the stress out of the minds of the esteemed clients and provide them with the comfort which can make their relocation simpler in every way.
Relocation services in Panipat require a professional touch
As a relocation company in Panipat, it is our foremost duty to understand the requirements of the textile company and then offer them with the most suitable package which fits in their budget and other list of requirements.
We supply high quality textile packing boxes and material to make packing of goods stronger. Our high-quality packing materials include cartons, tapes, bubble wrap, scissors, etc. that can ensure safe relocation of the fragile items without damage.
How to pack and move fragile items
A Man with a Van removals service in Panipat is always available
Whenever there is a need for a small or large relocation to a local and interstate town or suburb in India, our man with a van removals service is always ready to tailor all sorts of your moving needs. We have carved custom-made moving services round the clock and this makes us available to serve our clients at any time.
Book your Relocation assessment at +91 9317550901 and enjoy the best-in-class Packers and Movers services in Panipat . With safe, reliable and affordable services you are sure to enjoy a memorable move. Clients Vikas Textile Industries, Poonam textile industries, Durga Textile Industries, M L Textile Panipat, Shri Sai Textile Panipat, Royal Rugs Panipat and Milan Textiles. We move goods on time in near city Ambala, Sonipat , Kaithal, Yamunanagar and Panchkula.
Get Panipat Packers and Movers Quote