Chandigarh Most Trusted Packing and Moving Company




Providing 1000+ seamless local moves each year - we make moving easy.
Professional pack up your home whilst you focus on other sides

Best Services for Our Customer....

Hire Best International Movers For Your Relocation needs.....
Packers and Movers in Chandigarh Service by Care Home Relocation
PROFESSIONAL REMOVALS SOLUTION! House and Office Shifting in India, National and International Moving Relocation Services
We are experienced packers and movers in Chandigarh and committed to provide best quality end to end moving solutions to individual and business customers. Our relocation and moving suite of services are available in  Punjab, Haryana, Himachal Pardesh , Uttar Pradesh. Your valuables will be taken care off and we will give complete attention to every detail of your relocation process.
A perfect removal company with over 10 years of experience covering local shifting to all over the India. Fully insured from start to finish. We guaranteed to shift home on time without any damage of goods in lowest price. Always used best quality packing material for your household items and Industrial goods. Chandigarh professional removal company which make your move easier and stress free. We always offer special discount for local shifting which are unbeatable .
GET INSTANT QUOTE & BOOK ONLINE
Fill in the form below and we will get back to you ASAP.
Get in Touch and Receive the Ultimate Removal Services in Chandigarh !

Our Customers Feedback

Lokesh Sharma
"Best packers and movers which shifted house goods very perfectly from Delhi to greater Noida Mahalaxmi flats thanks ji "

Mr Pawan Kumar
" I am really pleased with Care Home Relocation Packers and Movers service as well as follow up procedure until delivery. I will definitely recommend them to my friends and family members as well. "

Mr. Saurav Chakrabarty
I am really pleased with Care Home Relocation Packers and Movers service with their follow up procedure until delivery. I will definitely recommend them to my friends and family members as well.

Anu Agarwal
" I suggest Care Home Packers and Movers for your household goods shifting to all people 🙂 "

Pankaj Gupta
Excellent Service of Care Home Packers and Movers. I got arrange shift my household from Kolkata to Hisar by Care Home and have an fantastic experience. Thanks Care Home for their Service.

Rakesh Jindal
In May 2015 It was my 1st experience to call M/s Care Home Package and movers to transportation of my goods from Chandigarh to Mumbai. I was wondered with Professional approach of their qualified experienced staff. Since this time my company has taken countless services from them for All over India. Not even single time notices delay in delivery. We are highly satisfied with them for safe and timely delivery. Thanks to all staff of Chandigarh Team.

REKHA JINDAL
" It is so much amazing to see how they deal with the assigned job. Influenced with professional approach and the new trick adopted by them and saving time timely delivery of material. A great company of packers and movers in Chandigarh."

Ashish Sharma
They help me to shift my home goods from Chandigah to Bihar, All team members are very dedicated hard workers. Company has given me lower rates for my household shifting. It is recommended to go with Care Home Packers and Movers Chandigarh for best services timely. Thanks a lot.

Mukulesh Biswas
"It was the great experience of my relocation with the Care Home Relocation packers and movers in Chandigarh they move my household stuff from house to Chandigarh airport. The manpower is very good as well as it packed all stuff without any damage. It delivers all items on time at Chandigarh airport. I would recommend you about Care Home Relocation."
Why use our Packing and Loading Service?
Our packing and shifting service will take stress out of your Move.
Our experienced team is trained for packing, unpacking and loading.
Help with disassembling and assembling your furniture's. Try less twisting and stopping in Chandigarh flats and banglow.
Studio to two-bedroom flats takes between 2-4 hours to pack and load.
Three to four bedroom flats takes between 3-5 hours to pack and load.
Happy Customers

---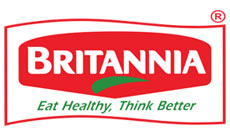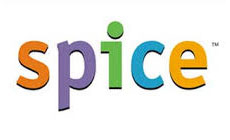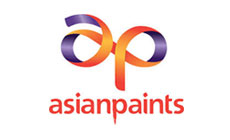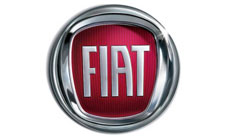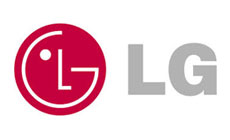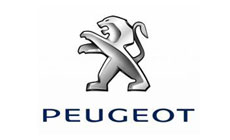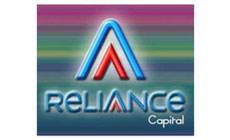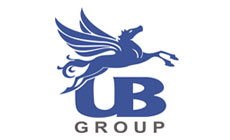 We Accept Online Payments
Now you can pay your packers and movers invoice bill by credit card, debit card, net banking and PAYTM or other mobile application. If you are a local customer you can pay in cash for shifting service. We allow check, demand draft and via wire transfer payment.

Frequently Asked Questions
1. Why should i choose Care Home Relocation in Chandigarh?
We are most trusted registered packers and movers in Chandigarh with experienced staff of packing, loading and unloading of items.
We always use good quality packing materials, boxes, tapes, ropes and containers for items that are being moved.
We provide super fast on time delivery in Chandigarh.

2. How much time should i allow before call the packers and movers company?
You should contact us one day before because we get more time to pack your goods easily.
3. How much time take to pack and load the items of house ?
Its depends on the items and number of rooms into house. One room set require 2-3 hour to pack and load. Two to three bedroom require 3-5 hour to pack and load the items.
4. What is it that we can not loaded on the vehicle?
Some possessions like pets, liquid, oils, inflammable items will not allowed to transport. These are dangerous in the moving vehicle.
5. What are we going to do if you miss the deadline to shift items from or to Chandigarh?
We have clearly mention the penalties that we have going to face if We failed to deliver your goods according to schedule. Or we offer discount as per our terms and conditions.
6. How do i make booking ?
You can submit your requirement with items in our get free quote form. Or call us at +91 9317550901.
7. Can we use our cartons ?
Yes you can use any strong and good quality cartons. For sensitive goods like computer parts, glass products require more attention during packing. They require more good quality foam and a good way of packing to avoid damage in shifting. We charge extra for packing sensitive items.
8. Can i move my house or office plants also ?
Yes, we can move plants within Chandigarh or near area. For long distance they require water and light so may be damage on the way. We try to move them safely but no guarantee.
8. Can we track the vehicle in Chandigarh ?
Yes, if you wish we can give you access for your safety. We installed vehicle tracking system so that we know where our staff stand in current time.